Greece approves arms deal with France amid tensions with Turkey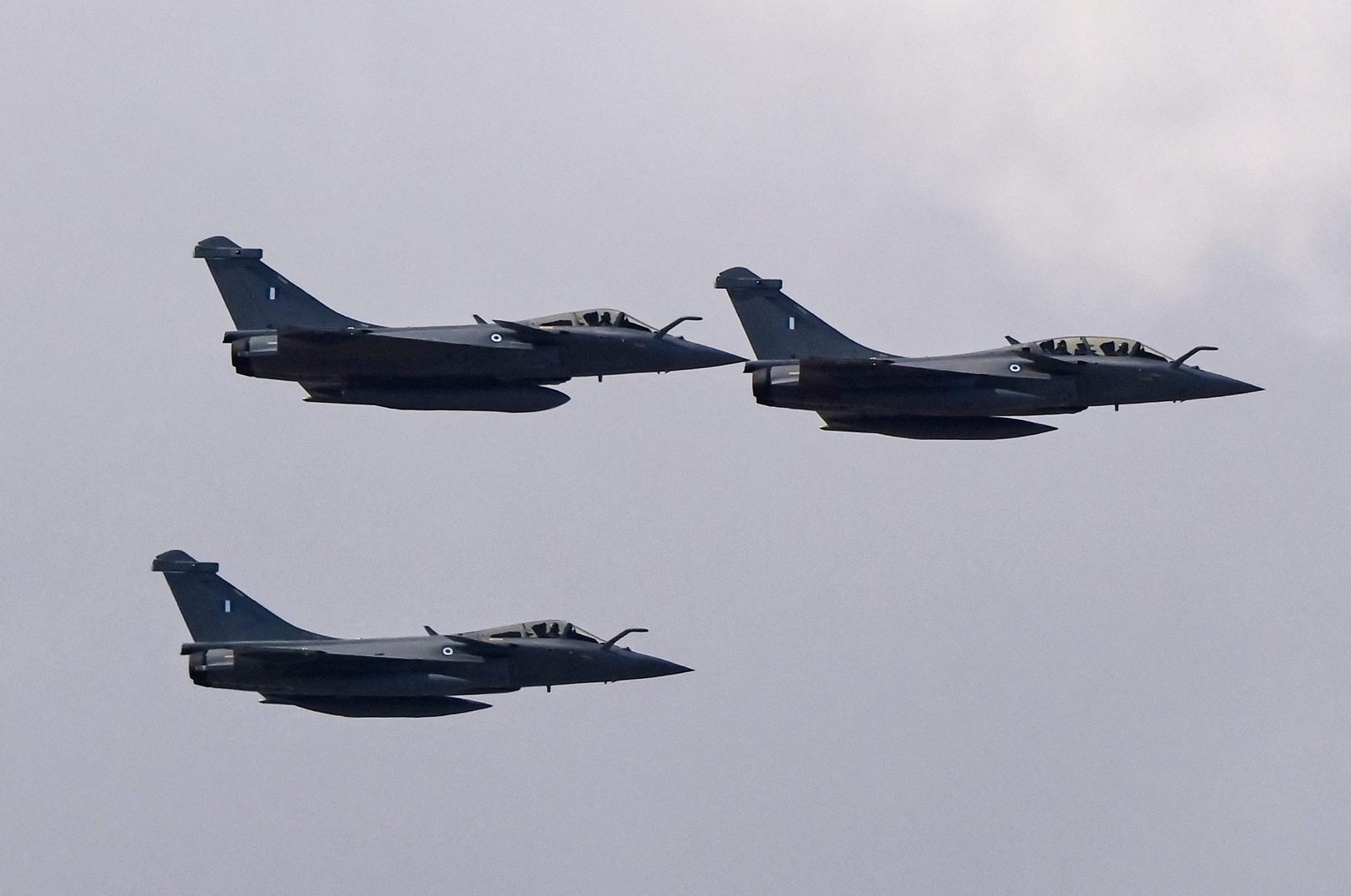 Greece's parliament on Tuesday approved a 3 billion euro ($3.4 billion) deal for three new French-made frigates amid ongoing tensions with neighboring Turkey.
Lawmakers also voted to add six new Rafale fighter jets to an existing order of 18 planes, including six newly built and 12 that were previously in service with the French Air Force.
NATO members Greece and Turkey remain at odds over maritime borders and mining rights in the Aegean and eastern Mediterranean. A Turkish oil and gas investigation in 2020 led to a tense naval standoff between the two countries.
Defense Minister Nikos Panagiotopoulos said Greece's military needed to modernize following repeated budget cuts during the country's acute financial crisis of 2010-18.
"There is no armament program that is 'slightly necessary' or 'somewhat necessary'," Panagiotopoulos told lawmakers Monday during a committee debate in parliament.
"All the weapons programs that we have submitted for approval, in one way or another, are absolutely necessary for the armed forces – extremely necessary, urgent."
The purchases were approved by all 157 lawmakers in the centre-right government in the 300-seat parliament, with backing from two opposition parties. The left-wing opposition party opposed the additional purchase of French fighter jets.
Greek Prime Minister Kyriakos Mitsotakis and French President Emmanuel Macron finalized the frigates deal as well as an enhanced defense cooperation agreement between their countries last year.
Mitsotakis denied claims by political opponents that the purchases could rattle Greece's economy, which is already struggling with high deficits due to pandemic spending and a huge national debt worth more than double the country's annual output. .
"The program responds to the needs of the armed forces, it helps keep our alliances strong, it is implemented at a rapid pace and it mobilizes the forces of our national economy, but it will not upset the necessary fiscal balance," he said. he told lawmakers.
Manufactured by the French naval group, two warships are to be delivered in 2025 and the third the following year, with an option to add a fourth frigate which will be ready in 2027.
Turkey called Greece's arming measures "futile".
"It's not an arms race, it's an arms show. They (Greece) are trying to achieve superiority over Turkey by arming themselves in their own way with the encouragement and provocations of some countries. It's a futile effort," Defense Minister Hulusi said. Akar at a ministry award ceremony in the capital Ankara.
Turkey, which has the longest continental coastline in the eastern Mediterranean, has rejected maritime boundary claims made by European Union member Greece and the Greek Cypriot administration, stressing that such excessive claims violate sovereign rights. of Turkey and the Turkish Republic of Northern Cyprus. Both sides cite a series of decades-old international treaties and agreements to back up their conflicting territorial claims.
Turkish leaders have repeatedly stressed that Ankara is in favor of resolving outstanding issues in the region through international law, good neighborly relations, dialogue and negotiations. Instead of choosing to resolve the problems with Ankara through dialogue, Athens has repeatedly refused to sit down at the negotiating table and has chosen to rally Brussels to harden its position against Turkey.
The two countries are also at odds over the status of the Aegean islands.
Recently, several Turkish government officials, including Foreign Minister Mevlüt Çavuşoğlu, said Greece was losing sovereign rights over many eastern Aegean islands because it had militarized them.
Ankara also sent similar messages to the United Nations, arguing that the militarization of the islands was not permitted under the treaties of Lausanne (1923) and Paris (1947).