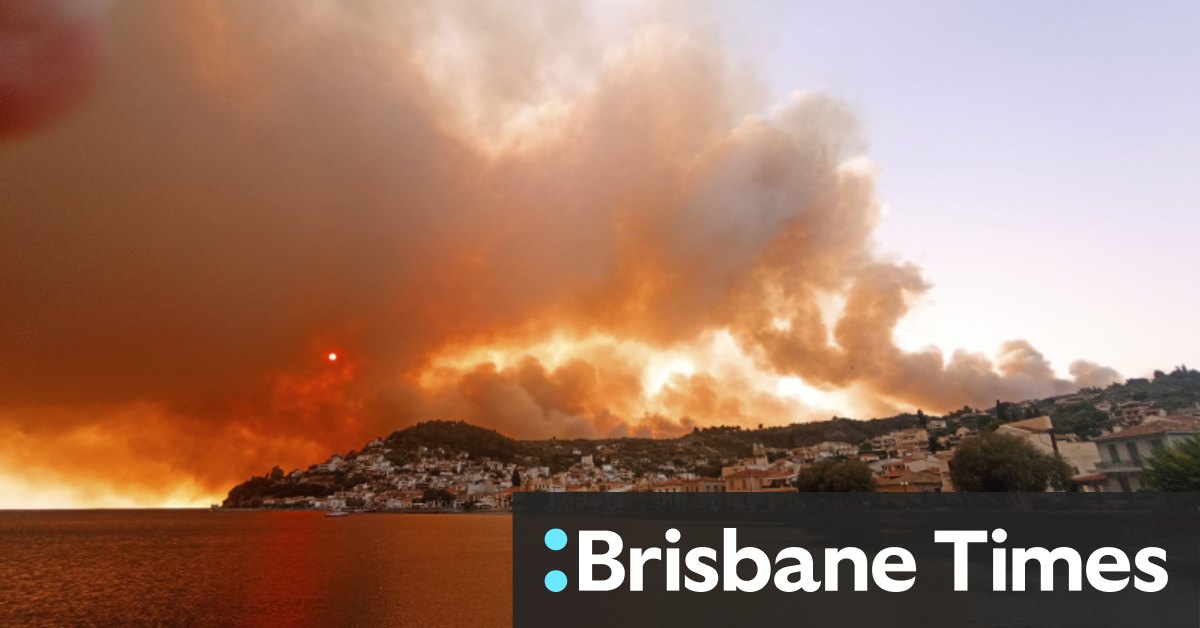 Residents of Greek island flee boat fire, fire threatens Olympia
Outside Athens, firefighters took advantage of the cooler morning hours to send helicopters and low-flying planes to dump water on the charred forests around Tatoi, 20 kilometers north of Athens, where more than 500 firefighters had fought all night to contain the blaze. At least 80 cars were set on fire.
"Ground crews have done vital work, (fighting) nightmarish fires in suburban forests," Prime Minister Kyriakos Mitsotakis said, visiting a mobile control center. "We had no loss of human life … The houses will be rebuilt and over time the forest will grow back."
Firefighters pumped water from a swimming pool to put out the flames and buckets of water were attached to military helicopters. Authorities said more than 100 homes and businesses were badly damaged or destroyed, and more than 500 people spent the night in hotels.
The blaze outside Athens sent clouds of smoke over the Greek capital, obscuring visibility and prompting health officials to warn people with breathing difficulties to stay indoors.
The fire raged very close to a large wooded estate and palace that once belonged to the royal family of Greece and is now a public park, but the Greek Ministry of Culture said on Wednesday that the estate of Tatoi had not been damaged.
Loading
He said artifacts "of particular historical and artistic value" were removed from the estate's storage areas as a precaution on Tuesday and overnight. As part of a major restoration program, thousands of artifacts from the ancient palace – including ceremonial cars, luxury cars, antiques, paintings and clothing – have been stored for years in sheds on the estate pending their conservation and future exhibition.
Sporadic power outages were reported near the blaze after the flames knocked down electricity transmission towers, adding further strain to Greece's overloaded national grid.
Authorities said 81 fires were reported between the end of Monday and the end of Tuesday.
The leafy suburbs of Athens, Varibobi and Tatoi, lie at the foot of Mount Parnitha, next to large forests made up mostly of pine trees. The fire, which started on Tuesday afternoon inside the forest, quickly passed through the pines and reached the main square of Varibobi.
The European Commission said two firefighting planes from France are being sent to Italy, while Cyprus has sent two planes and a ground crew to help Greece. The Netherlands and the Czech Republic have each sent a helicopter to Albania, and Slovenia is sending 45 firefighters to North Macedonia.
The heat wave is expected to hang over Greece until the end of the week.
PA