Turkey attacks northern Syria again, injures six Syrian soldiers in defiance of concerns over regional security threats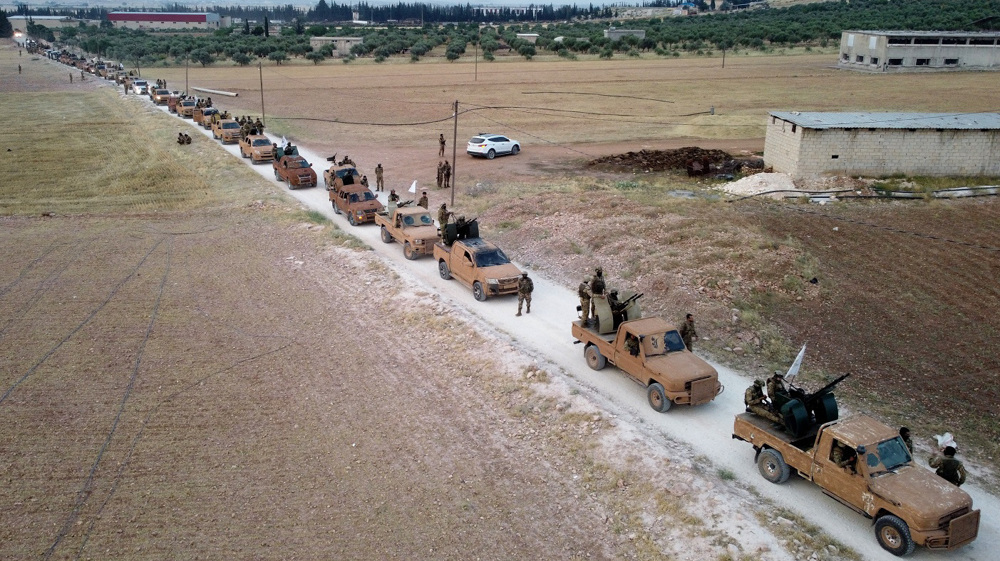 Six Syrian soldiers were injured near the town of Tal Tamer in Syria's northern al-Hasakah province after the Turkish army bombarded the area with heavy artillery, local sources say .
The sources said Turkey bombed the village of Umm al-Kif in al-Hasakah and the power grid in Tal Tamer, Lebanese Arabic-language al-Mayadeen news channel reported on Saturday.
They also said the attack caused significant damage to citizens' property, damaged the power grid and knocked out power in the neighborhood.
Turkey has carried out several incursions into neighboring northern Syria since 2016 to target Kurdish militants known as the People's Protection Units (YPG).
Ankara associates the YPG with the Kurdistan Workers' Party (PKK), which has waged a separatist war against Turkey for decades.
So far, Turkey has deployed thousands of troops to the regions, in what Damascus has decried as an outright violation of its sovereignty.
Meanwhile, Moscow on Thursday advised Ankara against launching an offensive in northern Syria, saying such a move would be a "direct violation of Syria's sovereignty and territorial integrity" and would "provoke a new escalation of tensions in Syria".
"We hope that Ankara will refrain from actions that could lead to a dangerous deterioration of the already difficult situation in Syria," Russian Foreign Ministry spokeswoman Maria Zakharova said in a statement Thursday.
The statement came after Turkish President Recep Tayyip Erdogan warned to take yet "another step" to "cleanse" northern Syria of YPG militants.
Zakharova said, "We understand Turkey's concerns about national security threats emanating from border regions" with Syria. However, concerns could also be alleviated if the Syrian army were to be deployed in these areas, she added.
Washington also warned Turkey against a military offensive in Syria, saying it would put the region at risk.
"This is something we would oppose," US Secretary of State Antony Blinken said Wednesday during a joint press conference with NATO Secretary General Jens Stoltenberg.
"The fear we have is that any new offensive would jeopardize regional stability [and] provide opportunities for malicious actors to exploit instability," Blinken said.
Erdogan earlier said Turkey would not wait for Washington's 'permission' to launch a new military operation inside Syria, as he announced a new military operation to create a 'safe zone' of 30 kilometers along the border.
"You can't fight terrorism while waiting for anyone's permission," he told a group of reporters on Monday. "What will we do if the United States does not do its part in the fight against terrorism? We'll do it on our own. »
For its part, the Syrian Foreign Ministry wrote a letter to UN Secretary General Antonio Guterres and the UN Security Council protesting against Turkey's plans to establish the so-called safe zone on the Syrian soil.
Syria sees the move as "a form of aggression against Damascus", she said.
Iran has also expressed its opposition to Turkey's offensives in Syria. Foreign Ministry spokesman Saeed Khatibzadeh said last Saturday that the only way to ease Turkey's security concerns was through dialogue.
The Islamic Republic is ready to help "prevent the escalation of the crisis and any conflict whose victims will only be defenseless civilians", Khatibzadeh added.