Turkey is the world's 4th largest producer of solar panels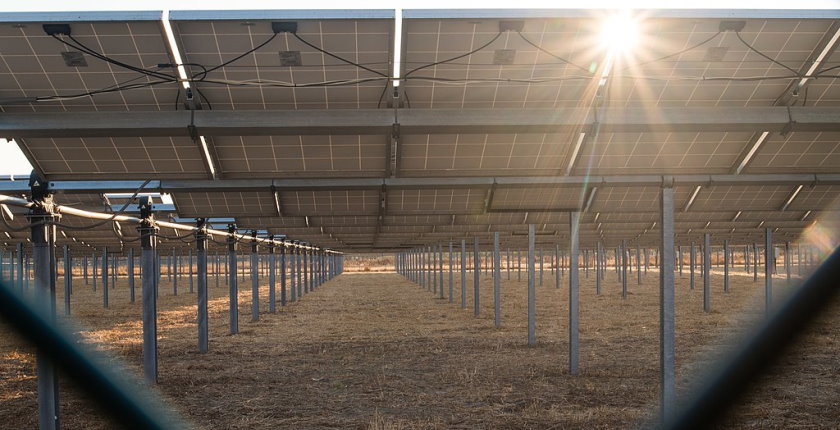 Turkey is the largest manufacturer of solar panels in Europe and the fourth largest in the world, Energy and Natural Resources Minister Fatih Dönmez said, adding that the aim was to enter the world's top three l 'next year.
Turkey has more than tripled its power generation capacity since 2002 to over 100 GW and the share of renewable sources has increased from 38% to 54%. Solar power has seen the biggest jump since 2014, rising from just 40 MW to more than 8 GW, according to government data.
Energy and Natural Resources Minister Fatih Dönmez said the results of the investments are evident and the goal is not just to increase the share of renewable energy, but also to localize the technology. The localization rate in domestic wind power plants is between 60% and 65%, according to estimates.
Renewable energy developers forced to source equipment and services domestically
The government is asking project developers to procure almost three-quarters of equipment and services domestically to support the industry. Combined with subsidies for renewable energy projects, mainly awarded through auctions, it motivates producers of solar panels and wind turbines to start or expand their activities in the country.
Minister Fatih Dönmez revealed ambition to beat South Korea by solar panel manufacturing capacity in 2023 as government estimates show Turkey would miss target
Dönmez said Turkey aims to become one of the world's top three solar panel producers next year with additional investment. According to the ministry, the current annual capacity is 7.96 GW, behind only China (124 GW), Vietnam (14 GW) and South Korea (9.2 GW). He estimated that the national capacity should reach 9.1 GW in 2023.
Malaysia is the fifth-largest solar panel maker with 7.4 GW, followed by the United States with 5.7 GW, the ministry said, adding that the European Union is at 3.2 GW. The report revealed that the installed capacity of wind power plants in Turkey reached nearly 10.9 GW.
Turkey to complete world's seventh largest photovoltaic power plant this year
Kalyon Holding recently said it has installed 628 MW so far at its Karapınar solar power plant in Konya province. The total nominal capacity (direct current) should reach 1.35 GW by the end of the year. This translates into 1 GW of alternating current (AC), ie the maximum that the facility can deliver to the transmission network.
Karapınar is set to become the world's seventh such power station by size and larger than any such facility in Europe. Kalyon also has a solar module factory in the capital Ankara.


Post views:
21