Turkey launches production activities of STM500 small-scale attack submarine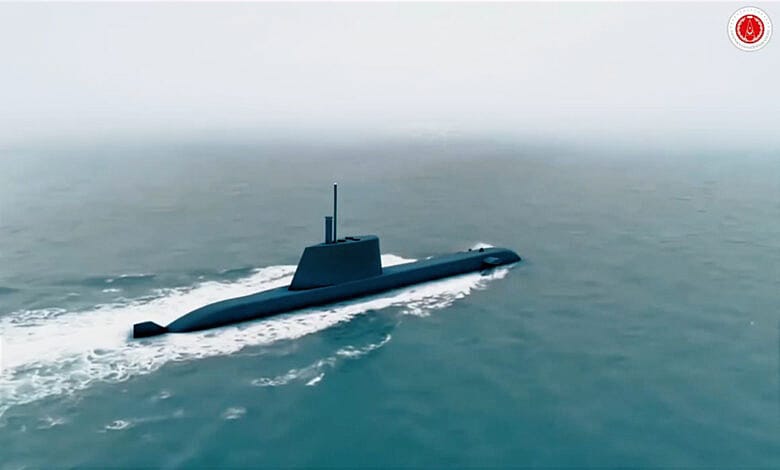 Turkey continues to expand the diversity of its domestic combat vehicles. In this context, the production activities of the first Turkish national submarine, the STM500, developed by STM Defense Technologies and Engineering under the coordination of the Presidency of Defense Industries, started on Sunday, June 26. The development has been announced by İsmail Demir, head of Turkey's defense industry with the following statement on social media: "A historic milestone in our national undersea journey! We start production activities of the STM500 submarine, which was designed by Turkish engineers with national resources. »
Director General of STM Özgür Güleryüz commented on the development, stating, "As the first engineering company in Turkey capable of building and modernizing submarines, we have reached a new historic milestone. We are proud to start the durable hull trial production of our STM500 submarine, the product of our national engineering. I congratulate all my teammates who have contributed to our STM500 submarine, which has strong export potential, and I thank our President of Defense Industry, Professor İsmail Demir, for their support.
Enver Küçükerman, head of the STM Combat Systems Group, spoke at the 10th Naval Systems Seminar in November last year. Küçükerman made the design and technical specifications of the submarine public for the first time during his presentation. During the seminar, it was also announced that the construction of the STM500 small submarine will start in 2022 and the construction activities of the submarine will take 48 months, with the whole project expected to be completed in 72 months.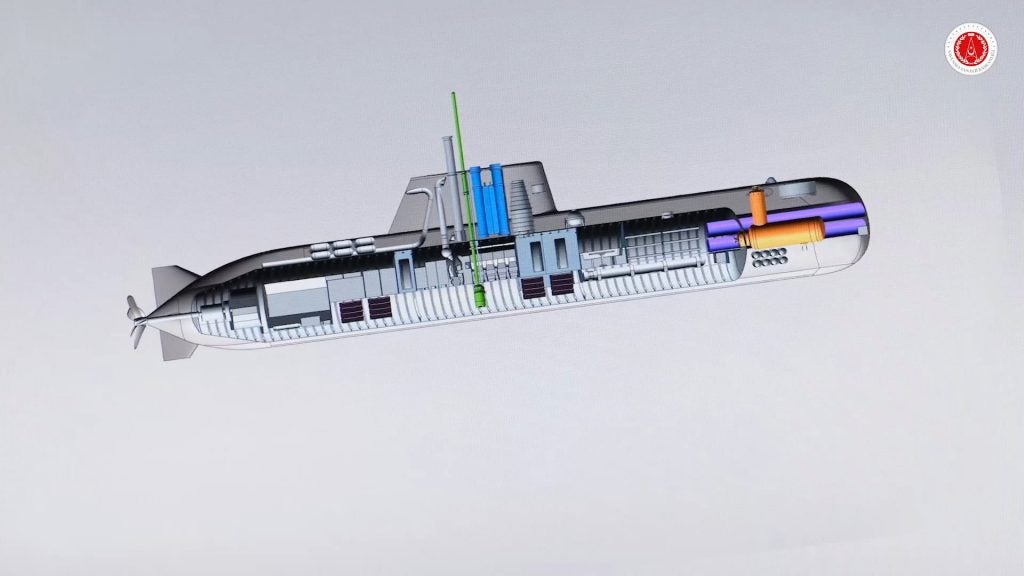 Turkey's first national submarine, the STM500, is a small-scale diesel-electric attack submarine. The STM500 is intended for use in open seas and shallow waters. The STM500 will be equipped with a combat management system, navigation radar, optronic navigation and assault periscopes, torpedo countermeasure deceivers, electronic support measures (ESM), floating antenna (BWA) and sonars: CAS, CTA, PRS, MAS, IDRS, and ONA, allowing the submarine to conduct operations such as reconnaissance and surveillance, special forces operations and underwater warfare .
The 42-meter (138-foot) long STM-500 mini-attack submarine will have a submerged displacement of 540 tons and a top speed of 18 knots. The submarine will be able to operate at a depth of more than 250 meters for 30 days with a special forces team of 6 people in addition to its crew of 18 people. The submarine will also carry a total of 8 heavy torpedoes and guided missiles with a total of 4 ready-to-fire torpedo tubes, as well as next-generation AKYA heavy torpedoes and a submarine-launched variant of the developed ATMACA missile. by Roketsan for the Turkish Navy.
Besides the STM500, Turkey is still working on the national submarine project (MILDEN). Turkish President Recep Tayyip Erdoğan made statements on the national submarine project during the launching ceremony of Turkey's second Reis-class (Type-214TR) submarine last month. Erdoğan remarked in his statement that the preparations for MİLDEN are advancing at full speed and the construction will start in 2025.