Turkey seeks to produce biomethane from animal waste to reduce natural gas imports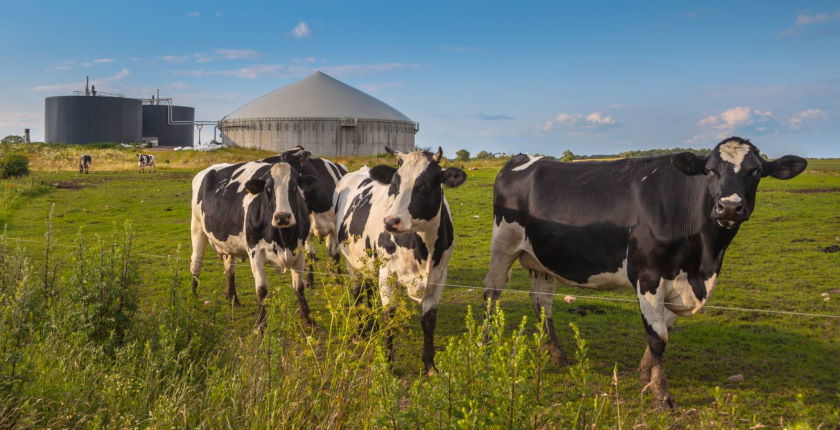 Turkey has built a prototype device to convert biogas from animal waste into biomethane, a renewable alternative to natural gas. The process of upgrading biogas, which accounts for around 90% of all biomethane produced in the world, could enable the country to substitute 10% of its annual natural gas consumption, according to estimates. The Turkish technology is developed by TEMSAN, an electromechanical company affiliated with the Ministry of Energy and Natural Resources.
If all animal waste in Turkey were to be used for the production of biomethane, the production would be equivalent to 6 billion cubic meters of natural gas, said Ali Rıza Öner, business development manager at ITC, a company that manages waste disposal. waste in 13 countries. cities in Turkey, Yeni Şafak reported. In 2021, Turkey spent around $15 billion on some 60 billion cubic meters of natural gas.
Turkey has the potential to produce the equivalent of 6 billion cubic meters of natural gas per year from animal waste
Öner explained that biogas from animal waste produced in existing waste incineration plants must be converted into biomethane, by increasing its methane content, in order to be injected into the natural gas network. The methane content of biogas is 55%, compared to 95% in natural gas, he noted.
To be used in the natural gas system, the biogas must be upgraded to biomethane
Biomethane, he said, is trending in Europe and the United States. Generating electricity from biomethane can be an alternative for biogas power plants that have expired or are about to expire, Öner added.
Turkey's biogas capacity reduced from 762 MW to 1 GW in 2021
Last year, Turkey continued with an impressive expansion of electricity generation capacity from renewable sources. In the biogas segment, capacity fell from 762 MW to 1 GW.
Istanbul Metropolitan Municipality generated 844 GWh of electricity from waste incinerators and from landfill gas in 2021, enough to cover the electricity needs of 1.2 million people, with the figure expected to rise to 2 million people in 2022 as capacity is expanded.
Hydrogen could also help Turkey reduce energy imports
Turkey has also increased the use of hydrogen in various sectors, with the aim of moving towards cleaner resources and becoming less dependent on imported energy. Last year, the SHURA Energy Transition Center said Turkey could produce up to 1.6 million tonnes of green hydrogen per year, replacing 5% of total final energy consumption.


Post views:
4