Ukraine: Lavrov warns of a new "iron curtain", Turkey for a ceasefire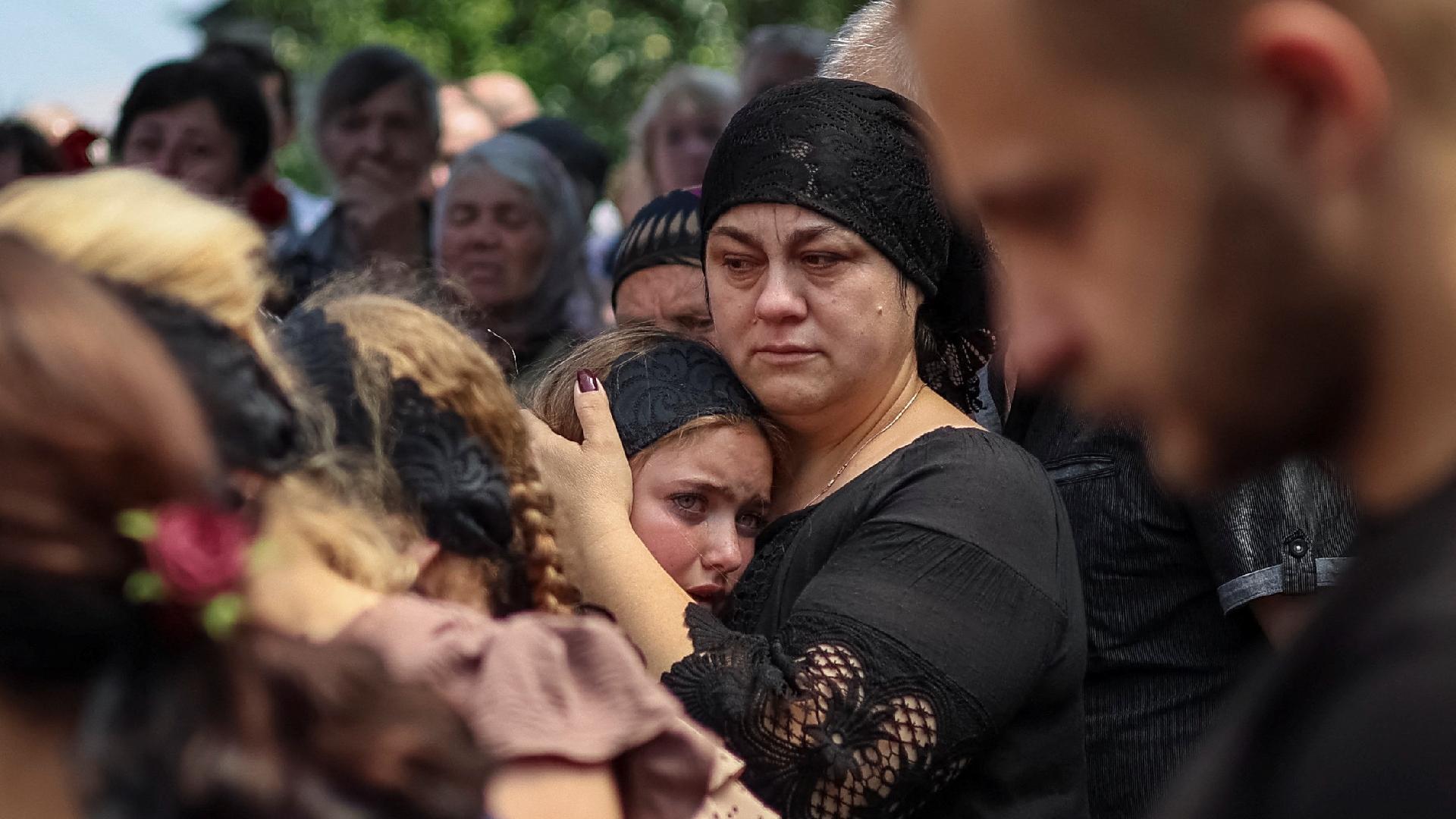 People attend a funeral ceremony for Ukrainian serviceman Volodymyr Kochetov, 46, who was recently killed in a battle against Russian troops in the village of Babyntsi, Ukraine. /Gleb Garanich/Reuters
People attend a funeral ceremony for Ukrainian serviceman Volodymyr Kochetov, 46, who was recently killed in a battle against Russian troops in the village of Babyntsi, Ukraine. /Gleb Garanich/Reuters
MAIN TITLES
• Russian Foreign Minister Sergei Lavrov says a new 'iron curtain' is coming down between Russia and the West. "It's practically already falling into place. Let them just behave with caution," Lavrov said of Western countries at a press conference.
• US President Joe Biden said Washington will provide an additional $800 million in weapons and military aid to Ukraine. British Prime Minister Boris Johnson said London would provide an additional $1.22 billion in military aid to Ukraine, while his French counterpart Emmanuel Macron said France would soon deliver six more CAESAR guns.
• Turkish President Tayyip Erdogan said efforts must be intensified for a lasting ceasefire in Ukraine. He was speaking at a press conference in Madrid at the end of a NATO summit.
• A ship carrying 7,000 tonnes of grain leaves the occupied Ukrainian port city of Berdyanskin what pro-Russian officials say, this is the first such shipment from a Ukrainian port since the start of the conflict.
• Greece is willing to provide ships to help export grain from Ukrainian Black Sea ports which have been blocked by Russia, said NATO Secretary General Jens Stoltenberg.
• Russia withdraws forces from Ukrainian Snake Islandcalling it a "goodwill gesture" to allow Kyiv to export agricultural products. LEARN MORE BELOW
• Russian President Vladimir Putin said Moscow was open to a dialogue on strategic stability and nuclear non-proliferation. "Russia is open to dialogue on ensuring strategic stability, preserving regimes for the non-proliferation of weapons of mass destruction and improving the situation in the field of arms control," Putin said during a meeting. a speech before a legal forum in his hometown of St. Petersburg.
• Russia says more than 6,000 Ukrainian servicemen captured or surrenderedsaid the RIA news agency citing the Ministry of Defense.
• Ukraine claims that 144 of its soldiers95 of whom are former defenders of the Azovstal steelworks in the southern port city of Mariupol, were released in a prisoner exchange with Moscow.
• Turkey says it will seek extradition of 33 suspected Kurdish activists and coup plot suspects from Sweden and Finland as part of an agreement to ensure its support for Nordic countries' applications for NATO membership.
IN DETAIL
Moscow pulls out of Snake Island in 'goodwill gesture'
Russia said it had withdrawn its forces from Snake Island in Ukraine, calling it a "goodwill gesture" to allow Kyiv to export agricultural products.
"On June 30, as a sign of goodwill, the Russian Armed Forces completed their missions on Serpents' Island and withdrew a garrison stationed there," the Defense Ministry said in a statement.
The announcement came after Ukraine launched several raids against Russian forces on the Black Sea island.
The Russian Defense Ministry said the withdrawal was intended to demonstrate to the world that "Russia is not obstructing UN efforts to organize a humanitarian corridor to ship agricultural products from Ukraine."
Moscow added that "the ball is now in Ukraine's court", accusing the pro-Western country of still not clearing mines from its Black Sea coast.
Ukraine has accused Russia of stealing its grain, contributing to a global food shortage caused by grain exports blocked at Ukrainian ports.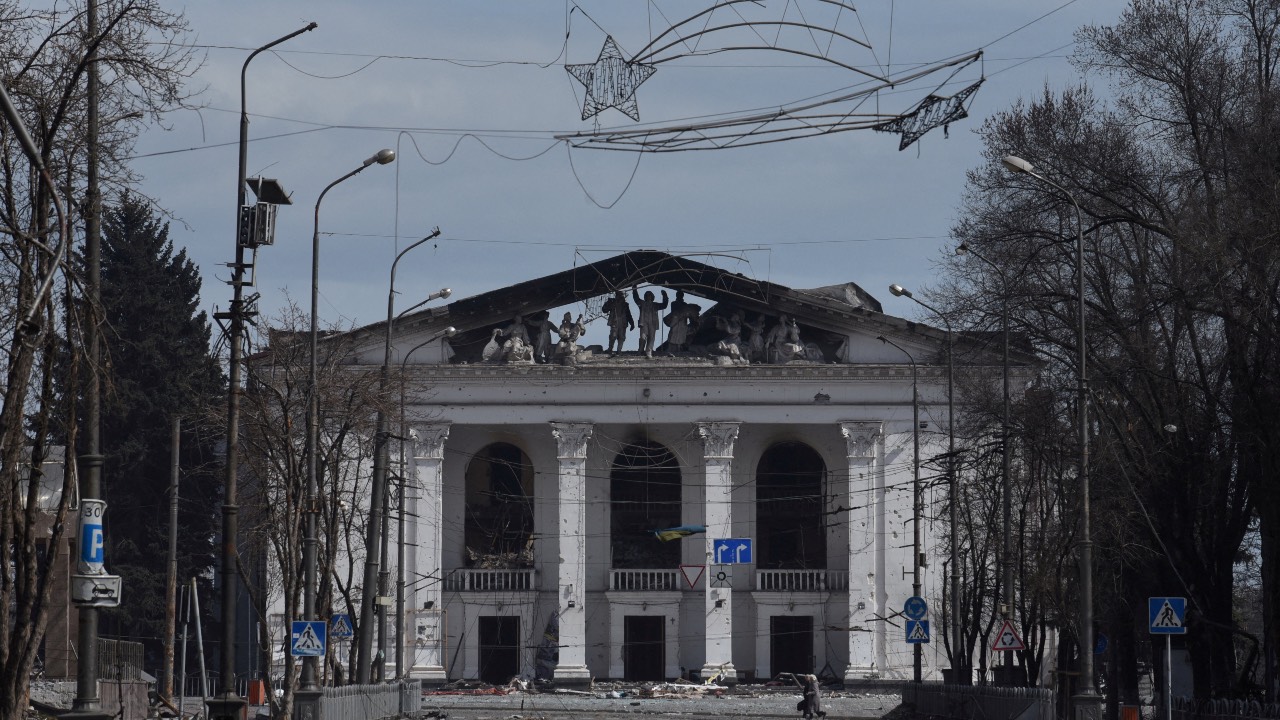 A view shows the construction of a theater destroyed during the Ukraine-Russia conflict in the southern port city of Mariupol. /File Photo/Reuters
A view shows the construction of a theater destroyed during the Ukraine-Russia conflict in the southern port city of Mariupol. /File Photo/Reuters
Source(s): AFP, Reuters